Lesslie Caro
Top 4 Face Masks For You and Your Friends
Updated: Jul 18
Here are four beauty masks that we tried out recently.
111SKIN - ROSE GOLD BRIGHTENING FACIAL TREATMENT MASK
Rachel recommends this beauty mask. This mask contains 24K gold and damask rose. This one's bougie, and I love it! The mask's benefits are that it smooths inflammation, brightens, and provides the skin with antioxidant properties, tones, and firms the skin while encouraging collagen production, and the rose moisturizes the skin.
WEI - Two-in-One Purify and Glow Mask Collection with Brush
Emily recommends this beauty mask. If you're the type that likes to travel, this is the perfect mask for you. It comes in easy-use pods for your benefit. This package comes with two masks: the brown sugar for glowing and exfoliating and the golden root mud for purifying the skin. Both are designed to achieve youthful and healthy skin.
Belen recommends this beauty mask. This mask is created with real flowers and is only available in limited quantities. The founder of Simpleveda not only cares about your skin, body, and soul and teaches us yummy Ayurveda recipes.
THE CREAM SHOP – HONEY / LAVANDER
The most convenient mask that you can find. I bought mine at CVS. This mask will care for your skin, giving you the smoothness and relaxation you need.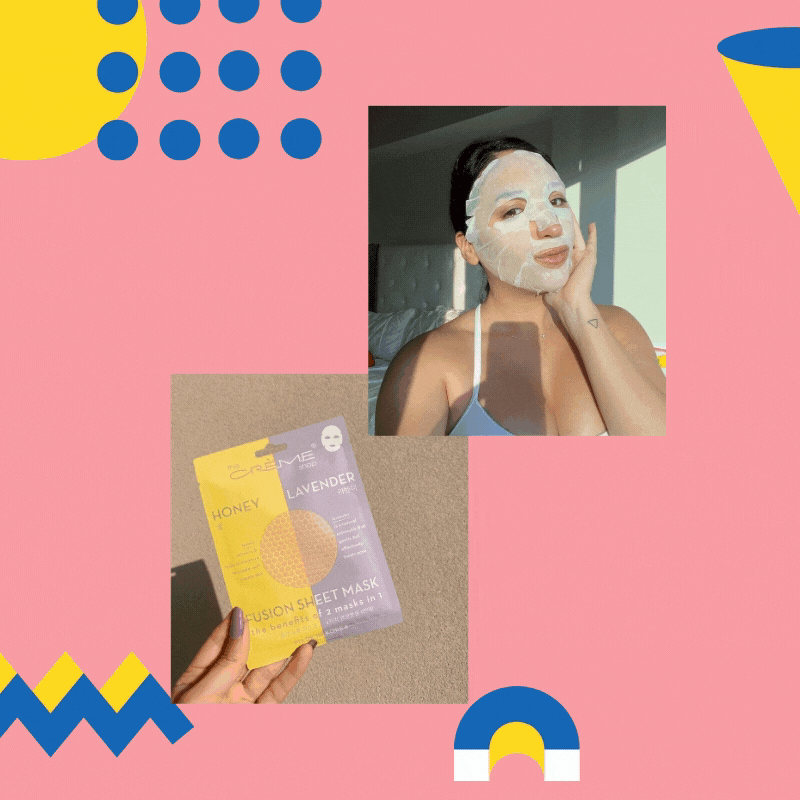 With info on these four masks, there's no excuse not to treat yourself. Let me know in the comments below what is your favorite. Have a great rest of your week!